D*O*N*E* - DONE And A Few Cute Pictures
My third and final Stitcher's Angle gift is finished and I like how it turned out. I hope she'll be pleased with it. Today was the deadline, but I don't think she'll mind if I am a teeny bit late

.
AND NOW FOR SOME CUTENESS!!
I wonder what the Little Princess is contemplating? Let's see if we can find out.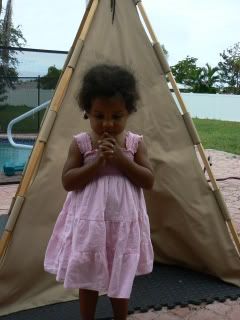 Hmm. I think I will buy something shiny and new.

We Southern ladies can't go out of the house without looking "just so."
It seems the Little Princess purchased a new crown while she was out.
ALL DONE